Tap Into the Power of Social Media. Perfect Media with A Perfect Partner , We!!
Endless Possibilities, Endless Business. Be Imagine, Be Artistic and let's Engage. Essential Strategies to Find Your True Spaces.
Social media marketing is about using social networks and social media to market the services and products in a market. Social media marketing offers companies a way to reach new customers and stay engaged with old customers, thereby promoting the desired mission, culture, or tone. Social media marketing includes activities, such as image updates, posting text, videos, and other content driving audience engagement, besides paid ads on social media. Develop social media marketing through social media marketing agency bay area.
The major social media platforms are Instagram, LinkedIn, Facebook, Twitter, YouTube, Pinterest, and Snapchat.
We work with you, our client, to develop a strategy that fits your needs, goals, and identity as a business. We will conduct an analysis of your niche, learn about the current level of competition within your field, and formulate a campaign tailored around those details.
Cookie-cutter solutions won't work for businesses with unique marketing needs. We've structured our workflow processes to help your business reach its full potential.
Generating Leads with Social Media Marketing. Media Served In Style Like Never Before.
Benefits of Social Media Marketing Services
Numerous benefits are through social marketing services, and they are for established brands and startups. With social media marketing, there is an effective plan and monitoring campaign system. It leads to better SEO, increased traffic, improved brand loyalty, and healthy customer engagement.
Knowing the key benefits of social media marketing facilitates in making decisions
Better Online Exposure
Continuous progress is apparent in social media marketing, and it is becoming a powerful marketing online resource for several brands and companies. The social media platforms are increasing dynamically, offering exposure and interest. With an effective strategy of social media, content marketing, generating more social signals and engagements, such as shares and likes, allow interacting with an online community in a broader sense.
Specific Audience Targeting
Engaging content is valuable as it is the right source to reach an audience and generate conversions. Marketing through social media permits identifying and categorizing ideal customers by location, age, and online activities, among other metrics. The experts in social media marketing analytics determine a niche market to comprehend the target customer's online behavior and ensure crafting relevant ads and content addressing their requirements.
Complete Brand Control
Packages in social media marketing are tailored to fulfill financial capacity and specific needs. It means you enjoy complete control over budget, branding, and social media marketing strategy. Using social media enables creating and maintaining an image that appeals target audience and ensures B2B social media marketing.
High Search Rankings
Search engines such as Bing and Google integrate updates, profiles, Tweets, and comments in their results pages. Thus, identify the social interaction importance. Sharing content among more people over social media channels implies the traffic is sent to the website in more numbers and ensures better search rankings. With a robust marketing strategy of social marketing services, it is best to boost the brand position and awareness in front of the customers.
Multiple Marketing Options
The social media marketing methods promote businesses, and now there are plenty of marketing platforms in social media. Hiring a social media marketing agency bay area is beneficial as it offers audience analysis, business reviews, and competitor benchmarking that helps in determining profitable and appropriate platforms for social media marketing and business techniques.
Enhanced Customer Trust
Understanding social media marketing allows creating a meaningful and deep connection with your followers. It shares content and ensures the online conversions are certain; thereby keeping a pulse on the market. The expert companies are aware of the social media marketing to display the client testimonials and other content proving the validity of a brand. These are crucial tactics in acquiring consumer trust and building relationships intimately with followers.
High Profitability
Social media marketing agency bay area is appropriate for small and large businesses or enterprises. It is a cost-effective method to reach clients without the need to shell out a heavy amount. The various social media platforms showcase the services and products at a low cost. Additionally, the social media marketing key benefits is it helps in reaching an infinite number of prospects all over without incurring more money or doing additional work.
Let's collaborate
Got a project?
Let's talk.
We're a team of digital marketing experts who are always excited about challenging projects. We love helping businesses to maximize online exposure and get the best ROI.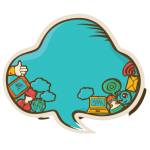 What is Social media management?
The process of scheduling, creating, listening, analyzing, and engaging with content on social media platforms is known as social media management. These are the services and tools helping in automating the process, thereby improving productivity, saving time, and tapping the audience potential.
Social media is a crucial part and is now well known all around the world. The tools and services of social media management help reach huge audiences and assist in running social media campaigns. Engaging with the audience is important, and as social media channels give customers a chance to interact, there are professional outputs and fast responses.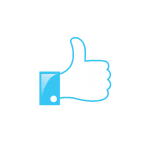 What is Social media management?
The social media management tools do-it–yourself and is a fascinating way of getting started. These are simple campaigns designed to offer comprehensive interfaces that even the most novice manager can use with ease. The social media management tools are affordable, and they are in free versions.
Social media management tools help a business to increase content quality, improve content quantity so that target audiences are engaged. Social media management services manage the resources through sponsored ads, targeted posting, and a range of tactics beyond common knowledge.
Key Elements of Social Media Management
Hiring an expert company for social media management is to benefit from a range of tools. It helps in transforming the strategy without being heavy on the wallet or wasting much time. The key elements of social media management are:
Listening
It refers to searching and monitoring the shared content and public conversations for mentions of products, brands, questions, services, or other keywords. Some software uses artificial intelligence and displays trend analysis. It reveals popular and emerging conversations. Even manually listening by examining news feeds of individuals or sites helps to know the value they share.
Content Marketing
Content marketing earns traffic and attention. It includes written text, videos, pictures, and slideshows. It helps in generating customers and new prospects. Social marketing services are the most successful in providing valuable information to the target audience. The content may be curated or created to organize around the web.
Engagement
Engagement is the direct process of connecting another individual and using the combination of content marketing, listening, and conversation skills. It builds loyalty and trust by providing value. The Hallmark Traits of engaged and effective community management are compassion, empathy, and responsive communication.
Lead Your Business to Growth
We create a customized approach for businesses in various industries which increase sales, maximize customer satisfaction, and take the guesswork out of advertising on digital platforms.